NewRelic Integration
Introduction
All test result metrics will automatically get sent to New Relic if you enable this integration.
The integration configuration can be found at Org Management -> Integration.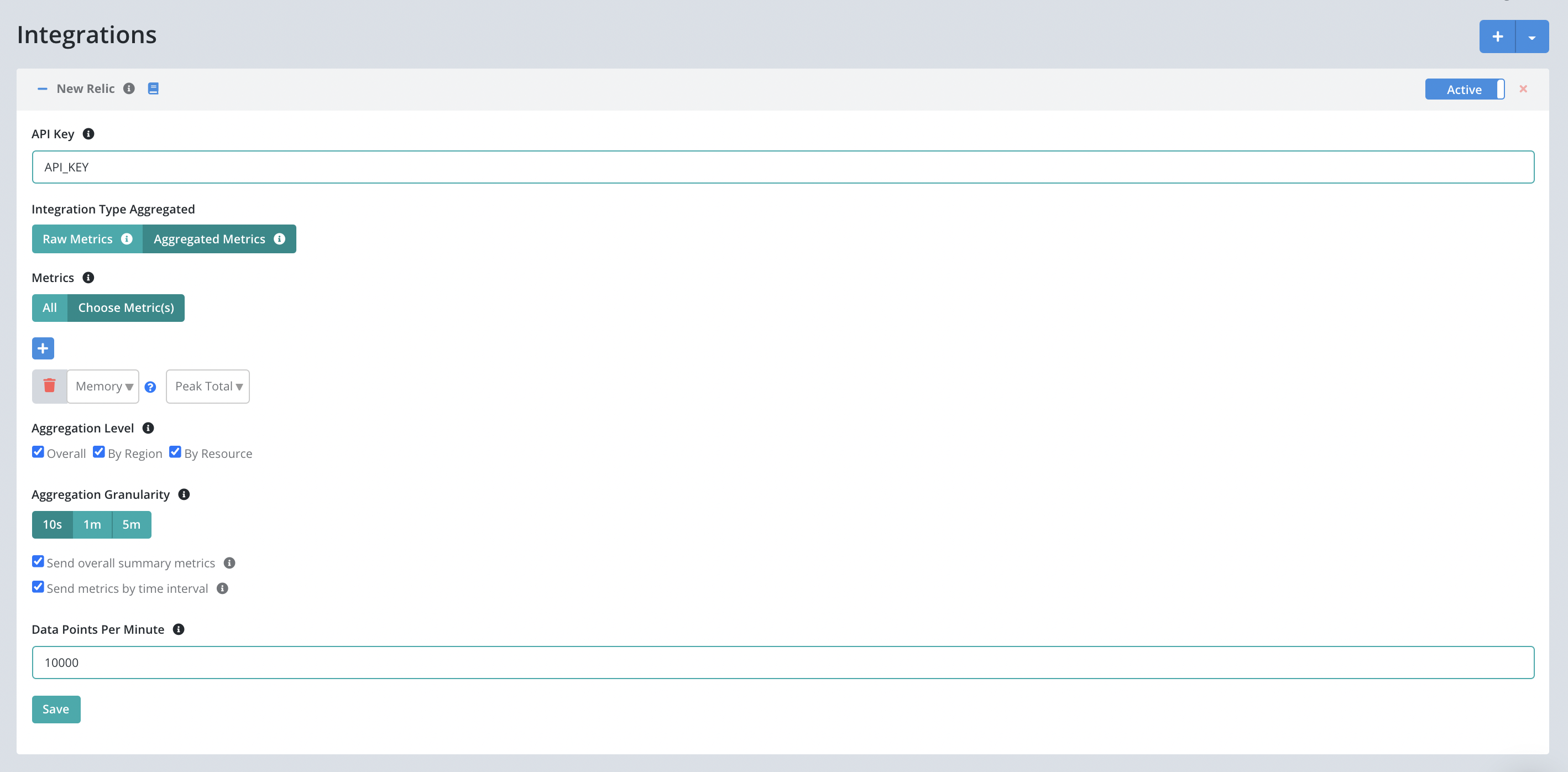 Enable New Relic
Enable by adding your New Relic license key after logging in to Testable and navigating to Org Management => Integrations.
Find the license key by logging into New Relic account => Profile button (top right) => Account Settings => Summary (left side) => License Key (right side).
Disable New Relic
Simply remove the license key and press save and the integration will be disabled.