Third Party Integration
Introduction
Test results and status information can be sent to third parties or user defined web hooks. At the moment only New Relic and Slack are supported, but other third party integrations as well as webhook support is coming soon!
The integration configuration can be found at Settings -> Integration.
New Relic
All test result metrics will automatically get sent to New Relic if you enable this integration.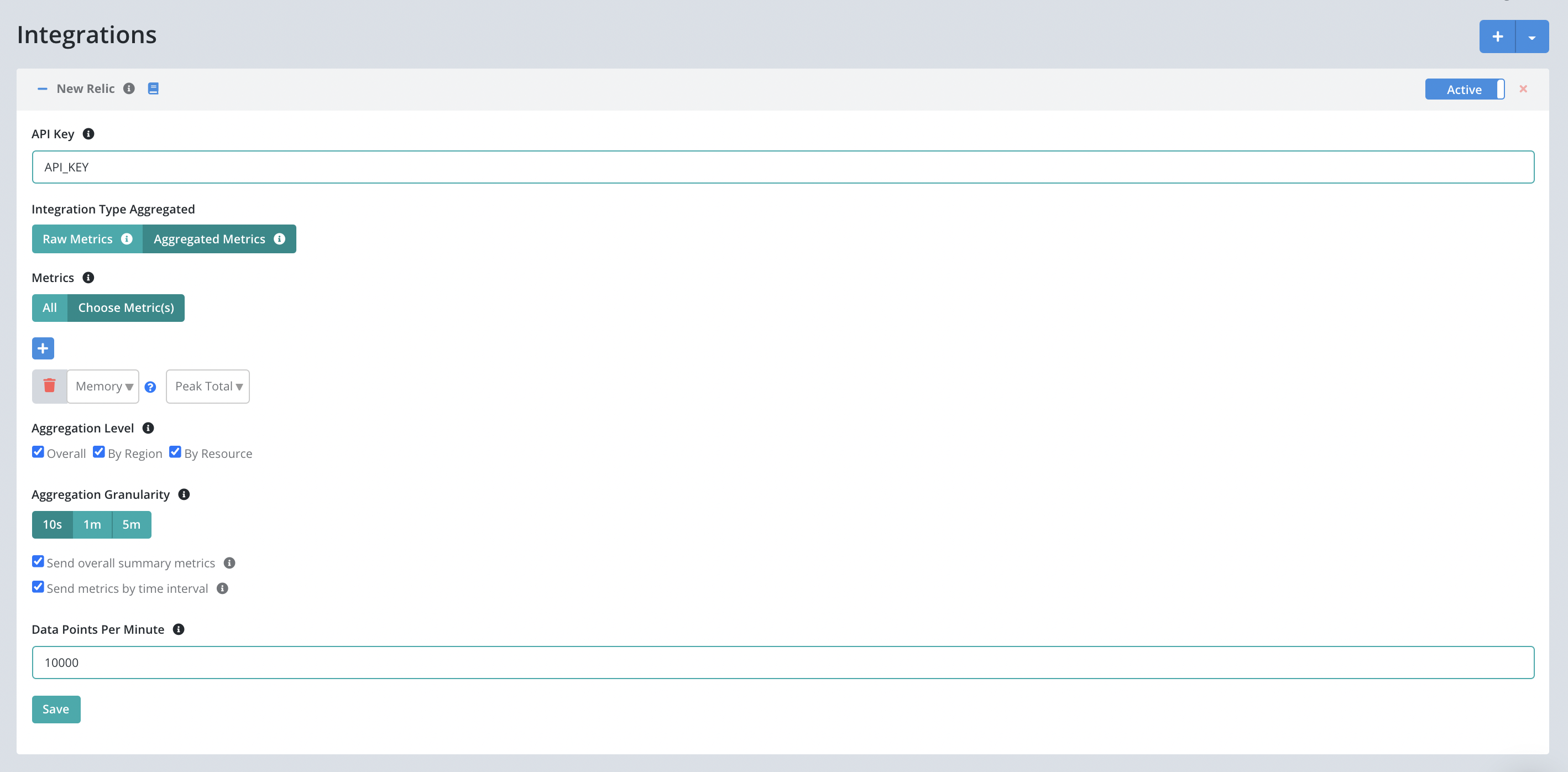 Enable New Relic
Enable by adding your New Relic license key after logging in to Testable and navigating to Organization => Integrations.
Find the license key by logging into New Relic account => Profile button (top right) => Account Settings => Summary (left side) => License Key (right side).
Disable New Relic
Simply remove the license key and press save and the integration will be disabled.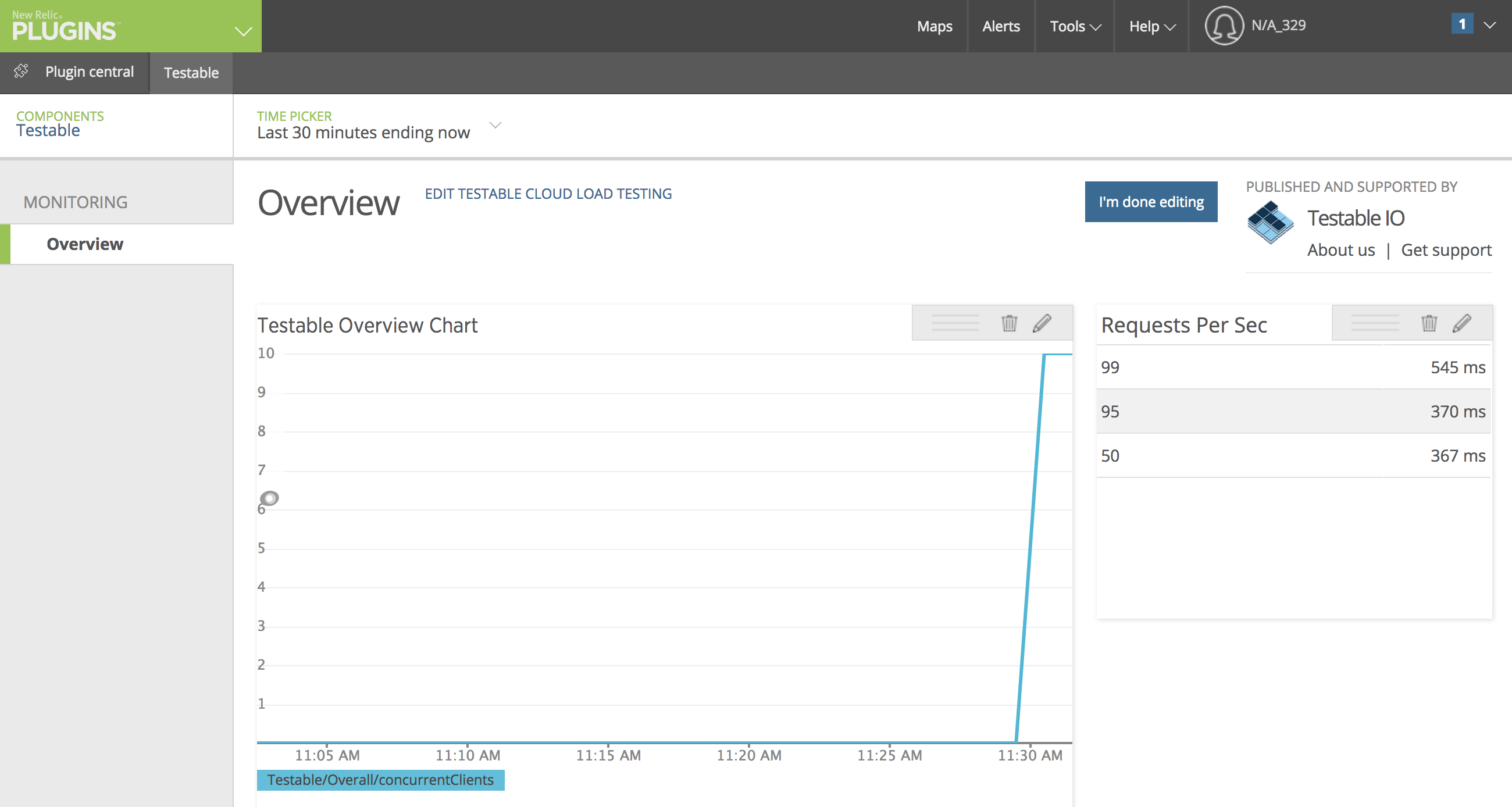 Slack
Our Slack integration allows you to be notified when tests start, finish, and fail. Customize the settings to decide which chat room in your workspace get the notifications, what should be included, and under what conditions to send a notification.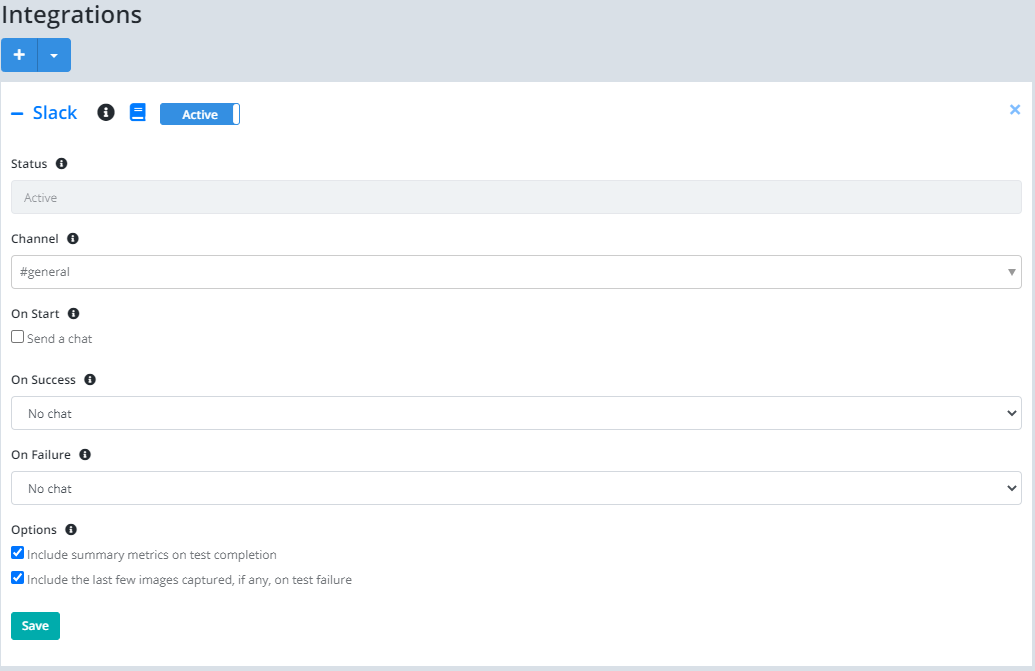 Enable Slack
Login to your Testable account and navigate to Organization => Integrations => Slack tab. Press the button to enable the integration. This will redirect you to login to your Slack account, choose the appropriate workspace, and enable the integration.
Disable Slack
To disable you can either do it via Testable under Organization => Integrations => Slack tab => Disable button. This will disable any further notifications to Slack from the current organization.
You can also remove the Testable app from your workspace in Slack. See the Slack documentation for more details. This will disable the integration to Slack for all Testable organizations that have an active Slack integration with that workspace.